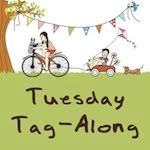 Hello and Welcome.....I love new followers and I love to find new interesting blogs! That is what these follow along are all about.
Hmmm..... a little about me. Lets see. Well I am a city girl.....that some how met this boy......who lives in the COUNTRY.........and I am desperately trying to find my way here.......or my way to the beach. This blog is about that, me, my kids, my small town experiences, my photos, MY LIFE. Hope you like!
Please stay tuned today because I have LOADS to blog about. What you ask?
I need to tell you all about my daughters awful *I got stuck in my bike* affair.
I need to tell you about the same daughter graduating Kindergarten
I need to tell you why my version of slip and slide has nothing on "these folks" in the South
I need to catch you up on all the photos of the weekend.
That may be it. Maybe. I am ready for a slow down.
Oh and yeah this
TODAY IS THE FIRST DAY OF SUMMER BREAK!!!!!!!!!