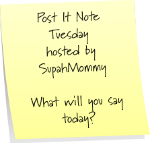 Theriot: Let me quote a 9 year old boy from The Sandlot:
"Man, this is baseball. You gotta stop thinking. Just have fun. I mean, if you were having fun you would've caught that ball. "
"You call that pitching? This is baseball! Not tennis! "
I could keep going.
It was awful.
instead I will focus on the positives.
K and I had a great girl day.
We had fun buying suveniers and walking around the park,
eating pizza, hot dogs and dipping dots.
but oy you cubbies break my heart!
Hank Aaron threw the first pitch!
I just want to squeeze their tight little tushes.....
I mean pinch her cheeks!
Anyway....bad day for Cubs....good day for Baseball. We have waited all winter and its back. So back. And I love this stuff!