Google Reader totally full tonight......some cool new blogs. I love checking out all the meme's that everyone does. It always leads me someplace interesting. I got this off of Beth from
A work in progress
.....who is on the ball with some meme's today. Anyway.....that got me to here.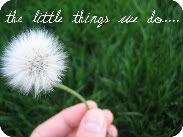 which had this....
1. One song that always takes me back to my youth is well any of the New Kids on the Block songs......yeah hear that and I am singing in the back yard of my bff. We all take our turns belting out off tune and tone deaf versions of "Please don't go girl".....ahh....those are the days. That and One Head Light by the Wallflowers.....Senior year. Dark times those were. But good song. Bob Dylan's son had talent and I wonder why we don't see more of him.
2. My first concert ever was Michael Bolton...Time, Love, and Tenderness........Don't hate. I know I was cool. ahem. I went on to see Three Dog Night, Boston, Skynard, Bad Company, and Peter Frampton......I made up for it in Spades. Michael well it was a bday present from my dad.....
3. If I could create my dream music festival I'd want these bands to be there: Beatles, Rolling Stones, Aerosmith, The Black Crowes, The Band, Greatful Dead, and Jimmy Buffett......
4. The best make-out/"boot knocking" song........Twisted and Nobody by Keith Sweat......yeah...Im dating myself here ...Senior Year. Man these songs got me in TROUBLE. You tube it.....
5. The best concert I've ever been to was any one of the Jimmy Buffett's I have been too. Its not just a concert...its an event of a lifetime.
6. A memorable musical moment for me was going to a outdoor fair in the desert. Phoenix, AZ. I was with my aunt and some of her friends. Just so happen that Three Dog Night was playing.....small venue. We pushed our way to the front and passed beers and joints around. It was crazy awesome. I was like 16. Man but I knew them. I loved the band and damn...."Have you ever been to Spain?"
In Oklahoma......Not Arizona.....What does it matter.....What does it matter........
7. The song on my iPod that's getting the most play these days is ....Where is my ipod?
Okay well this Arizona girl is signing off for the night......but I got sweet sounds of Shambala in my head..
"Wash away my troubles, Wash a way my pain"