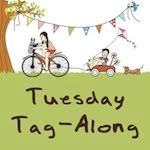 Checking in today. Roosters are still crowing.......I swear I am going to get my 22 down and start target practice! J woke up today cussing. I swear he said the F word 10 times before he got out the door. Something about the F-ing chickens............ I yelled at him as he walked out.....Try staying here all day!! Really its not that bad......I keep the radio on, and for the most part if I am busy around the house I don't hear it. Its only when I come to my nice, big calming bedroom that its like all I can hear. Well most of the house is unpacked. All I have left is my closet, the office, and hang pictures. I worked all day yesterday on two kids rooms. We got rid of 2 HUGE boxes of clothes. I can't believe how much was hiding in the boy's drawers and closet. Its all gone now. I have another huge box of blankets, sheets, curtains, and toys to take somewhere........but since when does Salvation Army only take clothes? Could be just this particular store but wow. Riddle me this? Why is it no matter how much you clean out........there always seems like there is still too much. I swear I can clean out a closet of clothes and it still never seems to make a dent. I don't get that. Moving really points that out. Today as I put my closet together, I swear I am going to keep only the 10% that I actually wear. I swear it. Even if I have to try on every piece.
Its not all bad though. I love J crawling into bed every night and saying how much he loves the house. The bedroom is our favorite room. Could be because its on the opposite side of the house as the kids, or it could be because it is the size of an apartment I once had. really. Second favorite room.....kitchen. I love cooking in the new kitchen, there is so much room and the kids sit at the island and talk to me and eat. We may never get them to eat at the table again.
Okay well back to the unpacking..........and I am getting cotton balls for my ears. Damn Roosters!
Oh and totally forgot to mention.....I am really loving the new blogger design! Since I am up with all the crowing I have been playing around with new templates and backgrounds. Its nice to change things up......and 3 collums. Woo hoo!